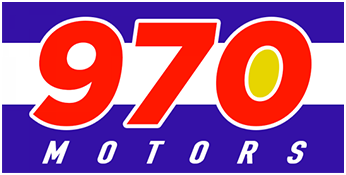 Feb 25, 2022,
Heidi Olson
"
Terry was very kind and professional. We couldn't be happier with our purchase and who we purchased from. We're confident that we bought from the best person in Grand Junction
Feb 8, 2022,
Pamela Haynes
"
I would HIGHLY RECOMMEND Terry, he is an honest no bull kind of guy. I don't care to deal with used car salesman. Terry was very patient, knowledgeable and No Pressure. Terry and Kim are long time residences of Mesa County trying to make an honest living. If he doesn't have it, he will find it. The gal with the mechanic problem..? You never know what folks have been through in life or where they have worked. ASE Certified is really book smart. I thought he was organized, clean and knowledgeable. So don't be so judgey. :)
"
Terry And Kim we not high pressure at all. I was probably more pressure than them negotiating. Very honest and up front folks. They are trying to make a living, not put money in their pocket. They are long time local residence of Mesa County. Keep our Money local. If Terry and Kim don't have it on their lot, they will find it for you. If you find elsewhere, call Terry he will do everything to get it here for the same cost or less and your money stays local. Love this place. They did me solid on my economy car. Thank you
Powered by
Dealer Car Search
Disclosure
The reviews displayed may or may not be a complete set. Reviews may be removed if they:
i. Are abusive. An abusive review or comment is one that makes personal attacks, threatens, or harasses others, or uses profanity.
ii. Violate privacy. Reviews that mention specific names of individuals or personal information in a manner that is inappropriate and/or unrelated to the performance of the service rendered are subject to removal.
iii. Are not from a current customer.
iv. Contain material falsehoods.
v. Are deemed inappropriate.
To encourage all feedback, positive or otherwise, an equal incentive for reviews, regardless of rating, may have been provided to the reviewer.
Google reviews provided via APIs https://www.google.com/+/policy/embedded-content.html
Facebook reviews provided via APIs https://developers.facebook.com/